Ring-ding-ding-ding-dingeringeding! That's right, we're speaking fox this week!
We are no stranger to this awesome animal – whether it appears as a cunning trickster in fables or a righteous protagonist in animations, we love this beautiful creature. Although the different symbolisms surrounding the fox originated way back in history for many cultures, this orange mammal never ceases to fascinate, and continues to trot into the hearts of people young and old today. I mean, just look at them...
*BRB, incapacitated by cuteness*

Alright, back to the point. We've made it pretty apparent that we love foxes, since the release of the gorgeous Kyuubi Dunny by Candie Bolton and the handsome Neun Schwanz Fuchs, but we've never really talked about our favourite foxes yet.

So previously, we asked on our Instastory for all your favourite foxes, and we were delighted to see so many responses with well-loved foxes! Amidst the Megan Foxes and Mozilla Firefoxes, we spotted a bunch of foxes in pop culture and literature that we love too! That's why we have decided to come up with our own list of fantastic foxes which we think you should meet... *MILD SPOILERS ALERT*
Kurama from Naruto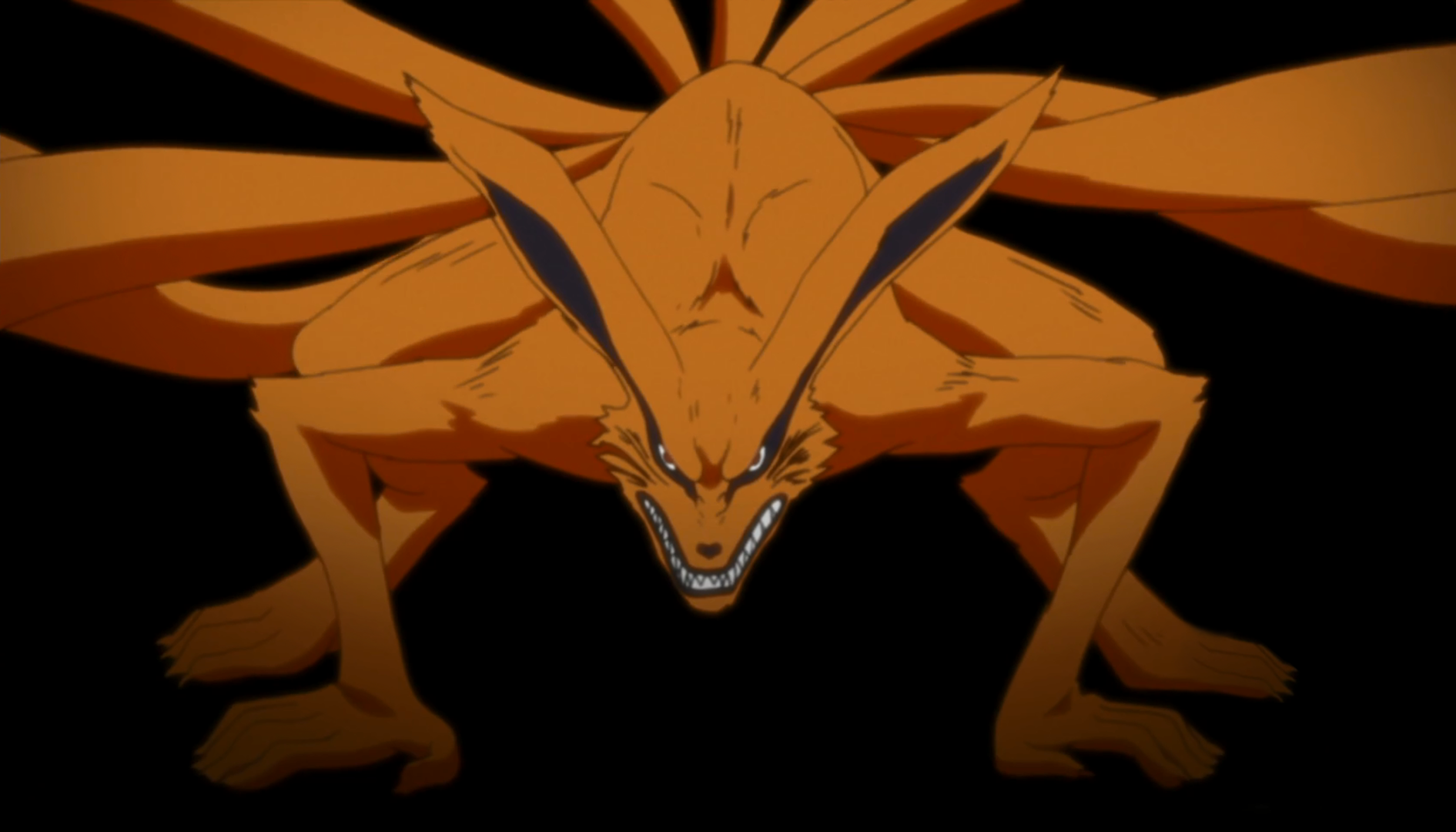 Who is Kurama?
Even if you're not a fan of anime (we need to have a word after this), you probably would have heard of Naruto, the third best-selling manga series to date. The series revolves around the epic life of young ninja Uzumaki Naruto, who hosts an incredibly powerful nine-tail fox spirit called Kurama in his body. 

For the longest time, Kurama has been regarded as a mindless monster and sought after as a weapon of mass destruction, sealed in Naruto's body for extremely convoluted reasons. 
Why Kurama is awesome
With its massive amount of chakra (basically mana), Kurama is the source of Naruto's power, a difficult one to control nonetheless. Kurama's complex history fills him with negativity and fury, which threatens to break free from the control of his host time to time. As its character develops over the 72 volumes of the comic, it overcomes its hatred and comes to use its powers for saving the fate of the world. This is one fierce and fearsome fox, we like!
2. Yan from Good Hunting (Love, Death, and Robots)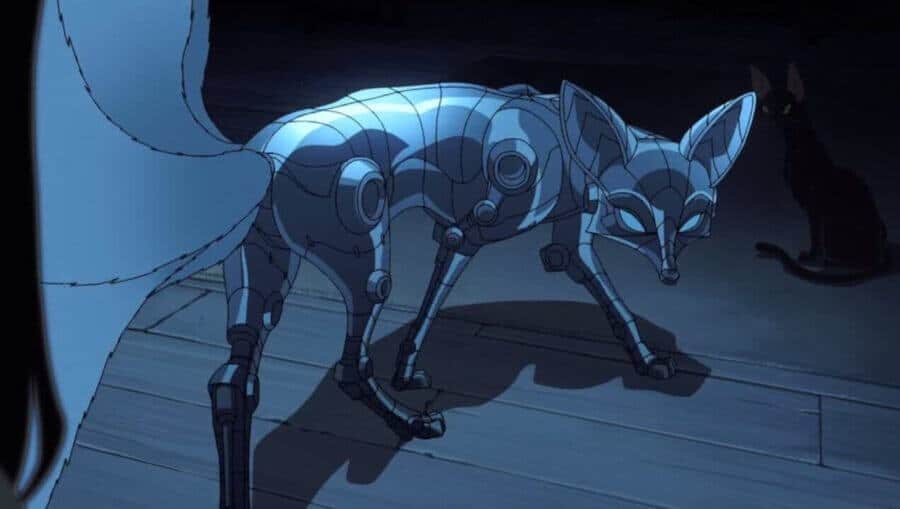 Image: Netflix
Who is Yan
The female protagonist of the 8th episode of Netflix production "Love, Death, and Robots", Yan is a shapeshifting fox spirit who found herself weakened and cruelly abused in an industrialised world that's steadily drained of spiritual magic. Referred to as Huli Jing, literally fox spirit in Chinese, Yan befriends Liang in a tragic twist of fate, the son of a spirit hunter who slaughtered her mother. She subsequently finds salvation, ironically, with Liang's knowledge of mechanics. She finally reverts to her wild self and is able to hunt evil men once again.
Why Yan is awesome
Magical? Check. Steampunk awesomeness? Check. Standing up against evil and fighting for the weak? Check – PLUS gorgeous styling and nine freaking fluffy tails. We can't think of much more that we would ask for.
Mr. Fox from Fantastic Mr. Fox
Who is Mr. Fox
You know a fox has made it in life when his name makes the title of Roald Dahl's children's novel and subsequently get onto the big screens in a Wes Anderson film based on the novel. Mr. Fox is an ex-thief-turned-newspaper-columnist-turned-thief who's just trying to survive in his own foxy ways. A quick-witted one with adept digging skills to boot, Mr. Fox manoeuvres his family and himself out of precarious situations involving angry farmers and guns, all in a rustic Wes-esque stop motion film.
Why Mr. Fox is awesome
A clever fox that loves his family. Sure, he's not perfect and he makes mistakes, but don't we all? What's important is that he steps up and protects his family when it counts. Do we even mind that he has a broken tail!? Nope!
Nick Wilde in Zootopia

Image: Disney
Who is Nick Wilde?
The deuteragonist of 2016 Disney animated film Zootopia, Nick Wilde, is a con-artist who comes to the aid of a rabbit police officer, Judy Hopps. With a childhood dream of joining the local Junior Ranger Scouts. Having faced bullying just because he is a fox (foxes are considered the most untrustworthy species of mammals), Nick vows to be just what society expects him to be – a vile trickster. Of course, several plot twists later, Nick finds himself fulfilling his dream of being in the law enforcement unit in a world where preys are more dangerous than predators.
Why Nick Wilde is awesome
We already love foxes, what's new? But when a fox pairs up with a bunny rabbit to fight crime in a world of anthropomorphic animals, the cuteness-level immediately goes through the roof. Moreover, Nick's story lets us know that we can overthrow whatever stereotypes with our actions. Cookies, anyone?
Image: Disney
All in all, foxes continue to fascinate people in every culture with their big personality, and are favourite subject matters in all kinds of art. There's no way we would miss the chance to create an awesome art collectible inspired by our foxy friend. Based on Jor's artwork titled "Unmasked III", this beautiful piece features an exquisite Kitsune (means fox in Japanese) mask with Jor's signature "NOPE" across its cheek. 
Now here's the big catch for this mask. The dual-functional smoke mount acts as a base to hold the mask for display on a table-top or shelf, but is able to flip around to act as a wall mount for displaying on walls as well! How freaking cool is that!? Of course... if you wish... you can hold it over your face and take a selfie too *foxy wink*. Expect lots of play and display options with this premium art collectible that will surely add a breath of mysterious air to your toy collection.

Kitsune Mask by Jor Ros drops 18 May 2019, 9am (NYC) 9pm (SGP) 2pm (LDN) in a limited edition of 200 only. Be sure to grab this beauty while you can!